We are delighted to announce the sale of a historically important and previously unknown Rolex Submariner owned and worn by Steve McQueen. Given by McQueen to his personal stuntman, Loren Janes, and inscribed on the caseback – TO LOREN, THE BEST DAMN STUNTMAN IN THE WORLD. STEVE – it was thought to have been lost in a fire. With its absolutely fascinating provenance, the watch was owned until recently by the late Loren Janes himself, and its remarkable tale of survival, the watch comes to auction as the single most important watch associated with Steve McQueen to ever appear publicly.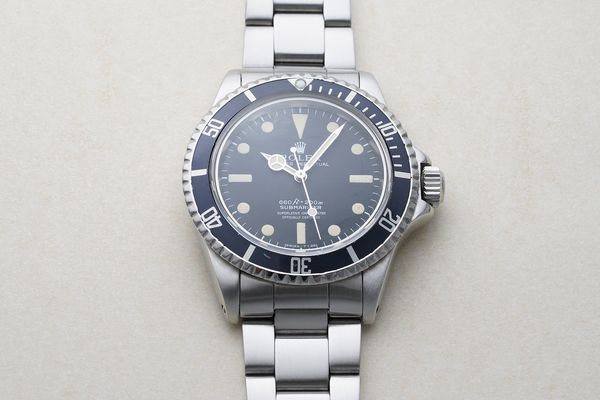 Steve McQueen has long been revered as the silver screen's undisputed and unrivaled "King of Cool." In his twenty-six year career in Hollywood, he rose to become one of the most well-known and highest paid actors, starring in the largest grossing films of his era. With a tenacity and ferocity forged by a tumultuous childhood, each role was an opponent to be tackled head-on. On and off the screen, McQueen was characterized as a rebel, a loner, the epitome of the American male. His coolness was never forced or affected – he just simply was cool. McQueen flew airplanes, raced cars and motorcycles, even coming in second place to Mario Andretti's Ferrari team at the 1970 12 Hours of Sebring in a Porsche 908/02. He needed a watch that could keep up with such a lifestyle, and he found one in the Rolex Submariner.
Loren Janes was brought into test as McQueen's stunt double on the show that propelled McQueen into the public eye – Wanted: Dead or Alive, a Western television drama McQueen starred in from 1958 until 1961. According to an interview with Janes, two doubles had already been fired. Janes simply sat down with McQueen and told him that he could make him "look better than he imagined possible." McQueen requested Janes as his stunt double for every movie on which their schedules would allow them to collaborate, and consequently, of McQueen's twenty-seven major motion pictures, Loren Janes was his stunt double in nineteen. Close friends for life, Janes and McQueen were in contact directly before McQueen's final trip to Mexico for medical treatments.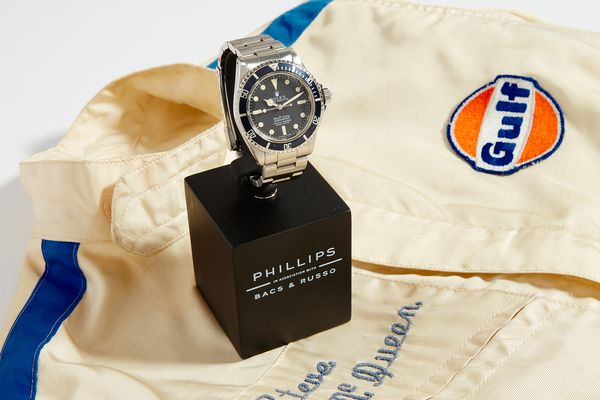 A remarkable stuntman in his own right, Janes performed as a stunt double and served as a stunt coordinator in other notable films and television series of the twentieth century until his retirement in 2002. In 1961, he co-founded the Stuntmen's Association of Motion Pictures, which lives on to this day, and though officially retired, spent much of his time outside the entertainment industry improving safety procedures in film. He is widely considered one of the seminal forces in creating the modern stuntman, and incredibly, was never seriously injured or even broke a bone during a stunt. Loren Janes sadly passed away in 2017 due to complications from Alzheimer's disease.
Ingenious and indefatigable, it's no wonder that Steve McQueen would go out of his way to request such a man as his stunt double for the duration of his film career. McQueen was known to gift watches to friends and colleagues that acquitted themselves particularly well, so it follows that Janes would be the recipient of such a watch.
Other watches, even other Rolex Submariners, have appeared in public with established McQueen provenance, but none with this level of personalization. In fact, the present watch is the earliest McQueen-owned Submariner known, a reference 5513 dating to 1964 and gifted to Loren Janes likely in the mid-to-late 1970s as recollected by the surviving Janes family members.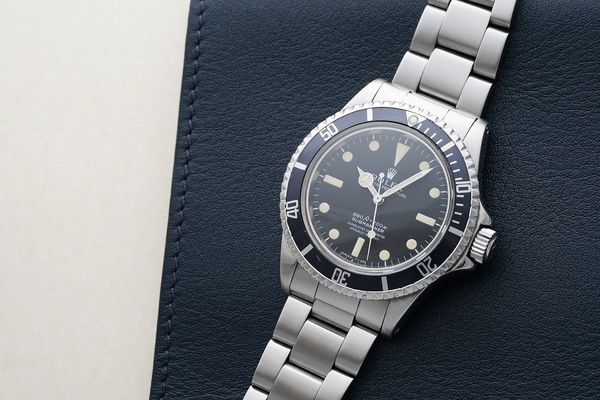 Elevating its importance in the field of elite collectors' watches, it is the only known Steve McQueen watch to include his name engraved on the caseback, indisputably connecting the watch to its legendary former owner. Furthermore, with its passionate and emphatic dedication to Janes, no other McQueen-owned timepiece has been seen that features such an endearing and personalized engraving.
Robust and enduring, the perfect companion for a man who specialized in on-screen dives, a Rolex Submariner was a fitting gift to a man who had risked his life for McQueen on countless occasions. But this Submariner had a final and unbelievable stunt to perform, though off the wrist of its owner.
In 2016, a wildfire outside of Los Angeles, now known as the Sand Fire (for California's Sand Canyon), burned intensely for almost two weeks, destroying over 40,000 acres of land and killing two. Of the eighteen buildings destroyed, one of them was the home of Loren Janes and his wife. To the dismay of the Janes family, nearly all of their personal belongings and Loren Janes' personal collection of film memorabilia were believed lost. Yet, at the urging of the current consignor, who had learned about the tragic fire and knowing the durability of Rolex Submariners, the family was encouraged to try to find the Rolex in the rubble. And find it they did, after a few days of dogged shoveling. Once the watch had been found, the family sent it to be examined and restored by Rolex U.S.A., which took particular care in documenting the restoration process and preserving the watch's priceless caseback. The soot wedged between the Rolex bracelet clasp and on the caseback is indeed still present.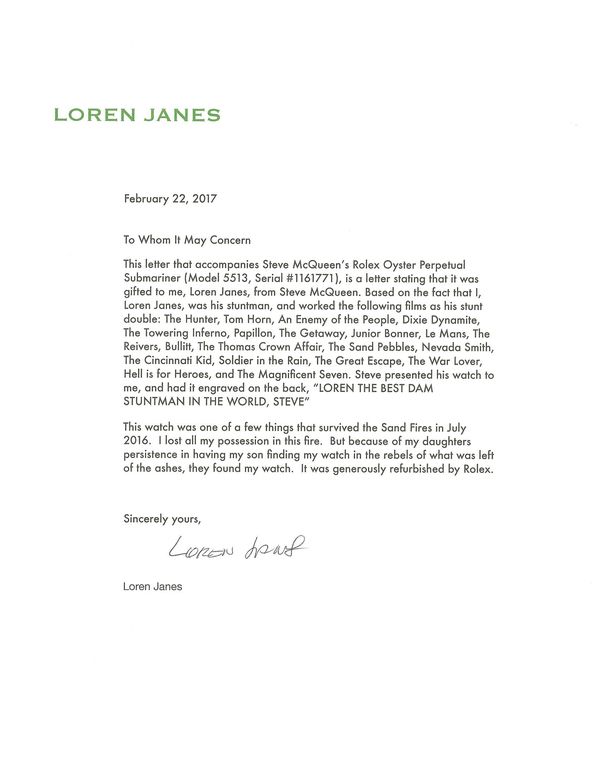 The watch will be sold with a letter signed by Loren Janes attesting to its provenance; a remarkable letter and photos from Rolex U.S.A. documenting its restoration while enthusiastically praising Loren Janes, Steve McQueen, and the resilience of this extraordinary Submariner; and a book titled Steve McQueen: A Life in Pictures, which includes photos of Steve McQueen wearing the watch.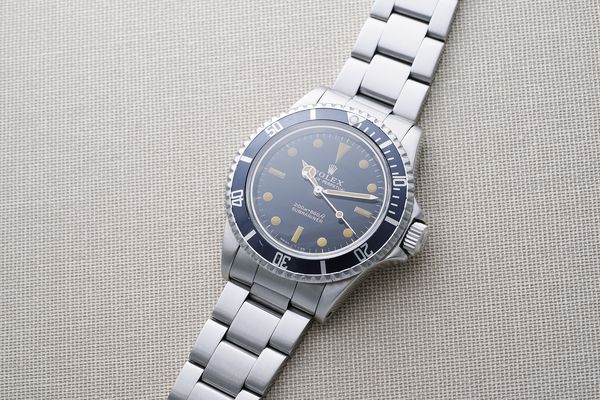 McQueen's Rolex Submariner will be offered with an additional, period correct ref. 5513 dial and hand set, acquired by the consignor at great expense to bring the watch back to its original configuration as it would have appeared on the wrist of McQueen in the 1960s.
The watch is further accompanied with an additional Rolex Submariner glossy/gilt dial and corresponding hand set – correct for its year of manufacture, acquired at great expense by the current owner to bring the watch back to its original configuration as it would have appeared originally on the wrist of McQueen in 1964.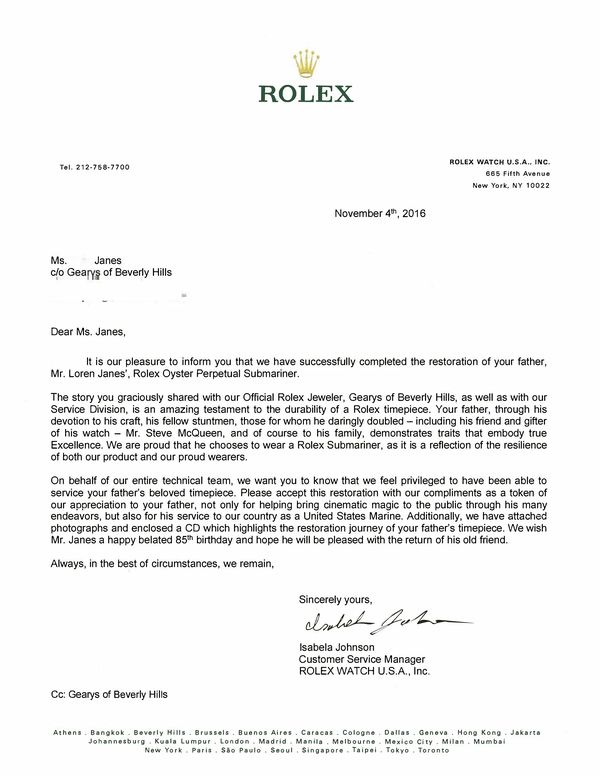 This Rolex Submariner, given by Steve McQueen to his stuntman Loren Janes, escaping destruction when destruction seemed inevitable, is a fitting tribute to these two inimitable men. A portion of the proceeds from the auction of this watch will benefit The Boys Republic, The McQueen Family charity that rehabilitated McQueen when he was a youth. An additional portion of the proceeds will be gifted to the surviving family members of Loren Janes.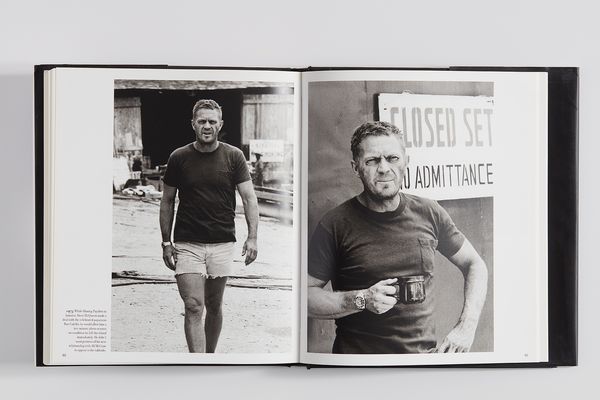 Phillips is thrilled to offer this watch for the first time, which can easily be considered one of the most important vintage Rolex watches to ever appear on the market. This top highlight of Phillips' next New York Watch auction taking place on 25 October 2018 will be offered with an estimate of US $300,000 to $600,000.